Affordable Carpet Cleaning was founded in 1997 and is owned by George Iwanicki. I have resided in the Tampa Bay area for over 20 years. My family and I are contributing and active members in the community.
Being the father of two active twin boys and also the son of Polish immigrants who came to the United States for a better life and opportunity, I understand the core values in hard work, honesty, fairness, affordability, integrity, and trustworthiness.
The majority of our customers are repeat customers whose word of mouth referrals have helped grow our business. Our company is very hands on, don't be surprised if I, myself come to your door for your initial consultation or cleaning.
We appreciate the chance to serve you and are look forward to adding you to our growing family of customers.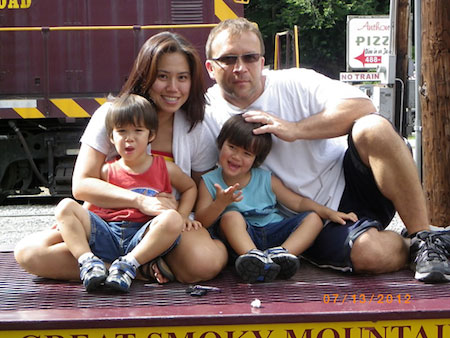 George, Julianty, Michael, & Matthew Iwanicki

Testimonials:
Randy from St. Petersburg
"Thanks for coming out last minute; I was impressed with the carpet cleaning job. So I figured I leave you a review to show you my gratitude. Thanks again"
Sue and Pat Wenrick
"Thank you for such a great job on our carpets. We wanted to post this on your website but could not locate the place on the site. Thank you for such a great job. We will certainly contact you again. The carpets look brand new. Feel free to use us as a reference."
Customer
"Excellent job, they cleaned my tile floor and carpets, and it looked like it was new. They gave attention to every detail and didn't cut any corners. I highly recommend them if you need your carpets or tile cleaned. Thanks."
Chuck S
"They did a prefect job cleaning my home carpeting, I didn't expect my carpet to get so clean. The price was reasonable & the job was done to perfection. I highly recommend this company. I will always use your service."